Join us for these upcoming events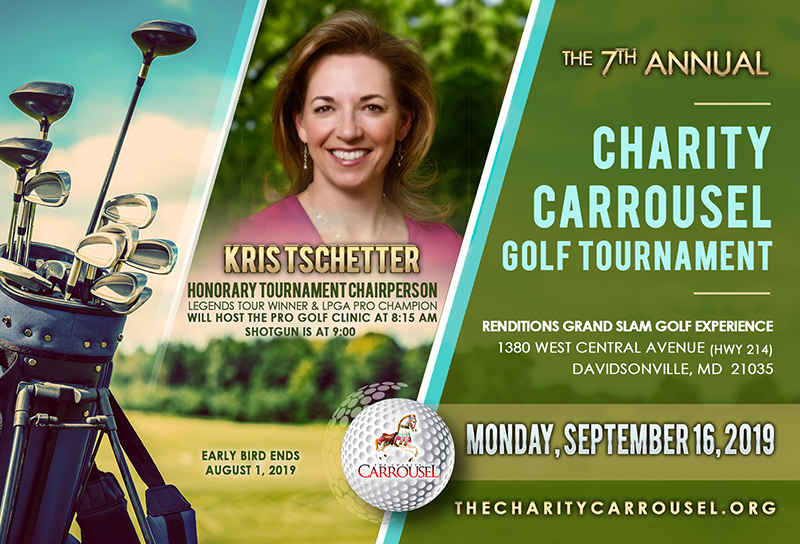 The Charity Carrousel 7th Annual Golf Tournament
Monday, September 16th, 2019
8:15 am Shot Gun Start
We welcome Kris Tschetter to the Charity Carrousel Golf Family!
Join us on September 16th for a day of golf with Legends Tour Winner and LPGA Pro Champion Kris Tschetter.  As honorary, Chairperson of the 7th Annual Charity Carrousel Golf Tournament, she will not only teach the 8:15 am Pro Golf Clinic, before the shotgun, but will interact with each team on the golf course and take photos.  We are in for a smashing Good Time!
Kris Tschetter was raised in Sioux Falls, South Dakota.  She graduated from Texas Christian University in 1987 and joined the LPGA tour in 1988.  Kris and Billy Andrade teamed up to win the JC Penney Mixed Team Classic in 1991 and Kris won the Northgate Computer Classic in 1992.  She finished 2nd in two majors, the 1996 U.S. Open to Annika Sorenstam and the 1997 Nabisco Dinah Shore to Betsy King. Kris has earned nearly $3 million dollars in prize money in her career and her 8 under par, 29, still stands as a British open 9-hole record.
Kris received the Heather Farr award in 2000 after coming back from her first of many hip surgeries and in 2002 she was named one of 10 outstanding young Americans presented by the United States Junior Chamber.  She is in the South Dakota Sports Hall of Fame, the South Dakota Golf Hall of Fame and the Texas Christian University Hall of Fame.
Kris now plays on the Legends tour.  She won the Walgreens classic in 2015 and helped the US team retain the Handa Cup that same year.
Tschetter's heartwarming account of her 15-year friendship with Ben Hogan, Mr. Hogan, The Man I Knew, has rave reviews from fans and critics alike. She has two daughters and resides in Warrenton, Virginia.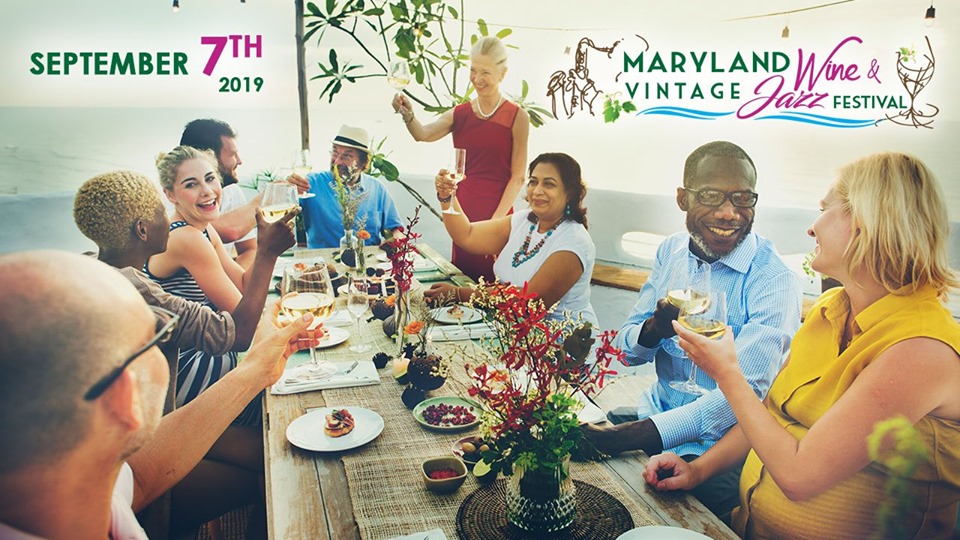 Maryland Vintage Wine & Jazz Festival
"CAN FOOD DRIVE" & "FUN IN THE SUN RAFFLE"
The Charity Carrousel is the nonprofit sponsor for this event. Our mission is to generate resources and funding to fight against hunger and homelessness among children and families.  We are collecting "can food donations" to be distributed to families in our community. Please bring can food donations to the wine festival or make a financial contribution at our table to support feeding our children.
For every item donated, you get one raffle ticket for the prize.  We are raffling off "Summer Fun Items worth $60".  Purchased raffle tickets are 1 for $3.00 and 2 for $5.00.
Thank you!