2018 Maryland Vintage Wine Festival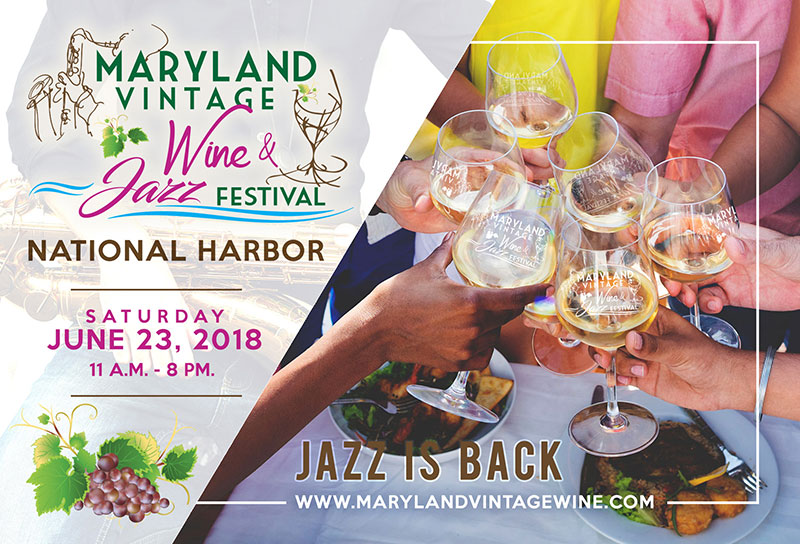 THE CHARITY CARROUSEL at the Maryland Vintage Wine, Food & Jazz Festival on June 23 at the National Harbor, MD
"BRING A CAN FOOD DONATION/MAKE A DONATION"
"WIN A FOURSOME TO PLAY GOLF AT A REGIONAL GOLF COURSE"
"JOIN US FOR THE 6TH ANNUAL CHARITY CARROUSEL GOLF TOURNAMENT AT
THE WOODMORE COUNTRY CLUB AUGUST 27, 2018"
Join us at the Maryland Vintage Wine Food & Jazz Festival.  Come to our booth. Take pictures with Charity, our mascot.  She is a beautiful, full-sized carousel figure.  Bring a can food donation or make a donation, to participate in our raffle a foursome to play golf at a regional golf course.
The Charity Carrousel, a 501c3 non-profit.  Our mission is to generate resources and funding to fight against homelessness and hunger amongst children and families.  We have, for the last 5 years distributed food bundles to needy families from the Prince George's County Schools.
Our main source of funding is generated through the Annual Charity Carrousel Golf Tournaments.  This will be our 6th Annual Charity Carrousel Golf Tournament to be held on August 27 at The Woodmore Country Club.   We distribute groceries to 200 families identified by counselors from our public school in December before children leave for their Christmas vacation.  We also offer resources to help Warm Nights Programs and provide food baskets when we get ad hoc requests throughout the year from families in need.  Save the date for this year's 6th Annual Charity Carrousel Golf Tournament.  Sign-up at the booth or contact me directly if you want to join us as a player, sponsor, or volunteer.
Thank you!
Kathryn H. Weaver
240.845.7117
KHW@TheCharityCarrousel.org